This week it's Lydia's turn, her website is: http://mademoisellewomen.com/ Thank you for getting involved Lydia.
My Favourite Literary Character: Kate Walters
Kate Walters is the main character in two books by Fiona Barton (and also a third, to be realised next year.) She is a journalist, who is always at the core of the literal 'story'; she writes the story as the reporter of a paper in the book. She's forty five-fifty, and can occasionally be archaic in her views, however she's the journalist I'd love to be.
Book(s) Featured in: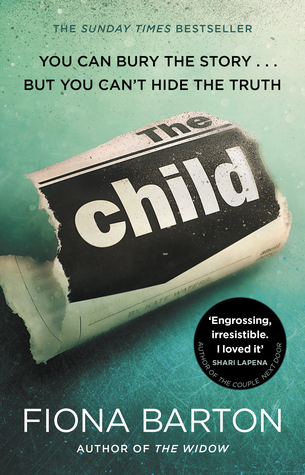 The Suspect is out in 2019.
When did you first read about this character?
I'm not sure; either last year or the year before. I'd seen The Child in bookshops a lot; after I read that book, I was looking for The Widow. It took me ages to find the book!
Description of Kate
Kate is the journalist I want to be. (Spoiler: I'm a trainee journalist.) She's also incredibly tenacious, crafty, as well as kind. She's also flawed-the imperfect mother, the older journalist who can't keep pace with technology. She's one of the best two-dimensional characters I have come across.
Best moment
Reflecting on how she learnt Shorthand, Kate narrates how a Japanese prisoner of war taught her it. (It's also an incredibly difficult thing to learn.) Then there's a passage about how the people she writes for-the people of a story-send her Christmas cards every year. That's a true journalist.
Worst moment
Going ahead with a story that turns out not to be true. (Kate finds out in time, but always check early on!)
Has the books been adapted into a film/tv series?
No. However, I think it would make an excellent Crime thriller film-like The Girl On The Train-or even a Netflix boxset.
*
About Lydia
My name is Lydia Wilkins,
Twitter: @MlleWBlog
Trainee journalist / Autism Blogger
I am currently studying for my NCTJ journalism diploma (National Council for the Training of Journalists). I am due to graduate in July 2018. I blog over at Mademoisellewomen.com in order to document my Aspergers Syndrome. I have also recently gone freelance. My favourite thing is interviewing; I also enjoy the podcast:Untold. My heroes are Sir Harold Evans and Jacqueline Kennedy.
*
Come back next Monday for the next post in the series 🙂