Heidi is a children's classic book that everyone will enjoy. I did read this as a child but can't remember it all. I decided to read Heidi as in the 'read a classic a month' challenge thread on readitswapit it was the book for Febuary and since I already have this lovely hardback copy I decided to join in. And then have one less book on my tbr (like it gets smaller)
WARNING THIS REVIEW CONTAINS SPOILERS
Synopsis from GoodReads
"Little orphan Heidi goes to live high in the Alps with her gruff grandfather and brings happiness to all who know her on the mountain. When Heidi goes to Frankfurt to work in a wealthy household, she dreams of returning to the mountains and meadows, her friend Peter, and her beloved grandfather."
My Thoughts
Heidi reminds me of other books like 'The Secret Garden' and 'Anne of Green Gables'. It's a lovely read just like them. And also it's similar because Heidi  is an orphan who goes to live with her grandfather. He has a reputation for being a horrible person but people's opinion does change when they realise how good he is to Heidi.
I loved the setting of  the Alm. It's described brilliantly, you feel like you are right there and don't want to leave. The characters were interesting and I enjoyed reading this book but there were a few things I didn't like:
Peter jealousy towards others who has Heidi's attention. And his childish behaviour of shaking his fist, it's a bit chessey. I also didn't like that he intended to hurt one of the goats. However considering the time it was written and that it's written for  children I can understand that it may have been seen differently in the past. I thought he was self-centred and don't know if it's explained why, but he is a child.
I have no idea what illness Clara had. In 'The Secret Garden' the boy can't walk and they do explain his fear and how their overindulgence of him has prevented him from trying.  But there's no explanation in Heidi, Clara can't walk and gets tired easily and then after spending time on the Alm there's a miracle and she can walk again. I didn't like that.
Not much happens but it's still an enjoyable story.
I didn't mind the religious themes in the book, Heidi is given advice that a Christian would be given which makes sense as in the time it was written society was predominately Christian and not really concerned with other faiths. It does jar with me when books from this era like 'Little Women' seem to press Chrisitianity on the reader (I don't agree with making children believe in something before they can make up their own mind) I understand why though, it was normal in that era and the characters are believers. (Maybe I take it too personally) However the advice given to Heidi is kind and it's lovely advice even if it is religious in nature. And I enjoyed reading those parts even though I could not relate to the religion.
Heidi is a light hearted read and an easy classic book to read and enjoy.
*
Since today is World Book Day I wanted to do something special and being short on time thought I'd share with you other books I read as a child. Some like Heidi I may have forgotten what happens but others I read so many times I could never forget. Some are my own photos but where I no longer have the books I borrowed from the internet.
These are a few of my Famous Five books. I read a lot of Enid Blyton books, including The Wishing Chair books and some short story anthologies. I remember reading The Amelia Jane books and The Naughtiest Girl books. My favourites by Enid Elyton where the Willow Farm books which I no longer have, I keep thinking about buying them again though:
I love Roald Dahl books too:
I read Esio Trot recently, it's a very short book and I loved it. Matilda was my favourite as she loved books as much as me.
I reread Black Beauty so often as a child, I still have my copy but the dust jacket has been lost:
Other books I remember reading:
I loved these:
Has I got older I started to read more scary books, my favourites where the choose your own adventure, I didn't read all of these.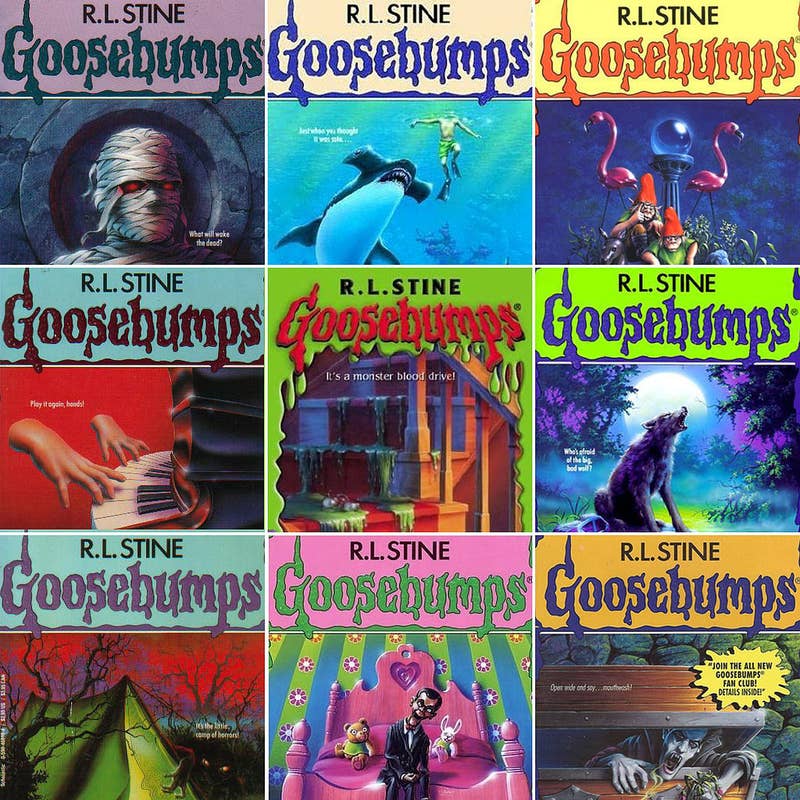 It's hard to remember everything I read, I can barely remember the picture books I enjoyed. I remember a Hairy McClary book, the Zoo, the funny bones. And of course all the classic fairy tales. A gorgeous copy of Hans Christian Anderson, books I wished I'd kept.
Have you read Heidi? What did you love reading as a child? If you didn't read much then what was the first book you remember enjoying?