I wouldn't be a Bookworm if I didn't love EVERYTHING about books, including book related merchandise. 
So here's a page devoted to literary gifts/merchandise. Tell me about your bookish finds, there's so many I've seen but this is what I've bought: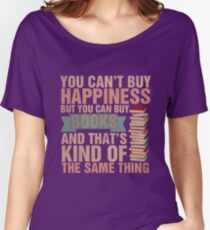 I bought this t-shirt from redbubble (their photo) the delivery was very quick and it's a lovely fit, loose but not too baggy. This is the only literary t-shirt I have.
I bent the page of a book one day taking it to work in my bag. I'd heard about these book buddys from the
readitswapit
forums. I contacted the shop owner who was lovely and she sent some pictures of fabrics I might like. I am so happy with my buddy, I need a bigger one for the big books that I read (I like big books!) though, it's a handy little sleeve for your book very well made. I can fit a thin paperback in this and my Kindle fits in there too.
I found this lovely bag with it's quote 'so many books so little time'. I love a denim bag and it has a zipped pocket big enough for my phone and wallet. I found this on another forum (I think) and bought it from another lovely lady after seeing it on her blog, T
he Dorset Bag lady
. She was selling in a fare in Swanage recently, I've been to Swanage twice but not when she was there.
I buy way too many tote bags!
Literary gifts websites (acutally they're all on etsy gotta support out Indies):
Ninja Book Box the book box I subscribe to featuring indie books and indie suppliers. Great gift ideas and often there's a summer reading box. Stationary and other literary items on their website
The Literary Gift Emporium, has everything t-shirts, badges, notebooks. Lovely
Ignite Imaginations sells story cubes, a fun gift to writers or children
Jezebel's Charms  gorgeous literary jewelry, I've had eye on this Jane Eyre bracelet for sometime
RosieLea Tea, sells literary themed tea
Lovely Bookish amazing bookmarks
Punky Pins cool pins!
MissBohemia some lovely stuff including, prints, cards, bookmarks and great mugs!
Fable and Black oooh, the pins!!!!